Created: 01 September 2021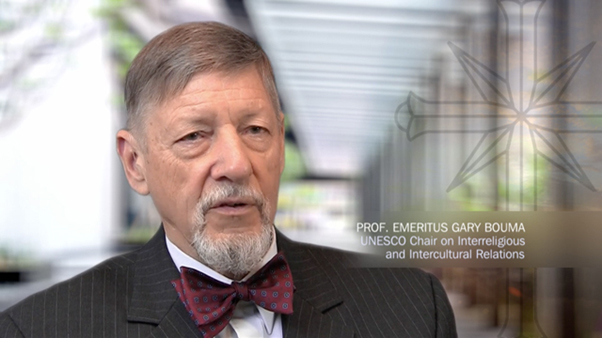 We are saddened by the news of the recent passing of our dear friend, Professor Gary Bouma AM.
His integrity and enormous contribution to religious freedom and the respect for the religious beliefs of others made such a positive impact on so many lives. His massive legacy to the interfaith community will always live on.
He led by example, and we will remember him with fondness and respect.
We offer our deepest condolences to Patricia, and family.
Warmly:
Jan Lester, Reverend Mary Anderson and Maria Meilak, Church of Scientology Melbourne; Reverend Vicki Dunstan and Nigel Mannock, Church of Scientology Australia; Elana Saks, Coordinator and Ambassador, Youth for Human Rights Victoria; Laurence Gray, Interfaith Development Officer, Wyndham Interfaith Network; Annie Whitlocke, Buddhist Chaplain Monash Health and Buddhist Council Victoria; Jim Reiher, Past President of the Casey Multifaith Network, Victoria; Andrew J. Williams, Dharmacharya (Buddhist Master); Pam Mamouney OAM, Co-founder of Casey Multifaith Network; Murray Lobley, Church of Jesus Christ of the Latter-Day Saints, Gippsland Interfaith Network; Carey Rohrlach, Caretaker, Glen Eira Interfaith Network (GEIFN); David Cowan, Church of Jesus Christ of the Latter-Day Saints, President, Melton Interfaith Network; Dr Herman Roborgh, Head of the School of Religion & Philosophy, Minhaj University Lahore, Pakistan; Gurninder Singh, President, Australian Multicultural Organisation Melbourne; Sithy Marikar, President, Monash Interfaith Gathering; Shashi Kochhar, Deputy President, Monash Interfaith Gathering; Amber Cassidy, Multicultural Officer Hobsons Bay City Council on behalf of the Hobsons Bay Interfaith Network; Scott Phillips, Holy Trinity Williamstown.